Features
Checkliso's Powerful Features
Businesses use Checkliso because its core features solve issues around productivity, communication, and health and safety. Is that what you'd like too?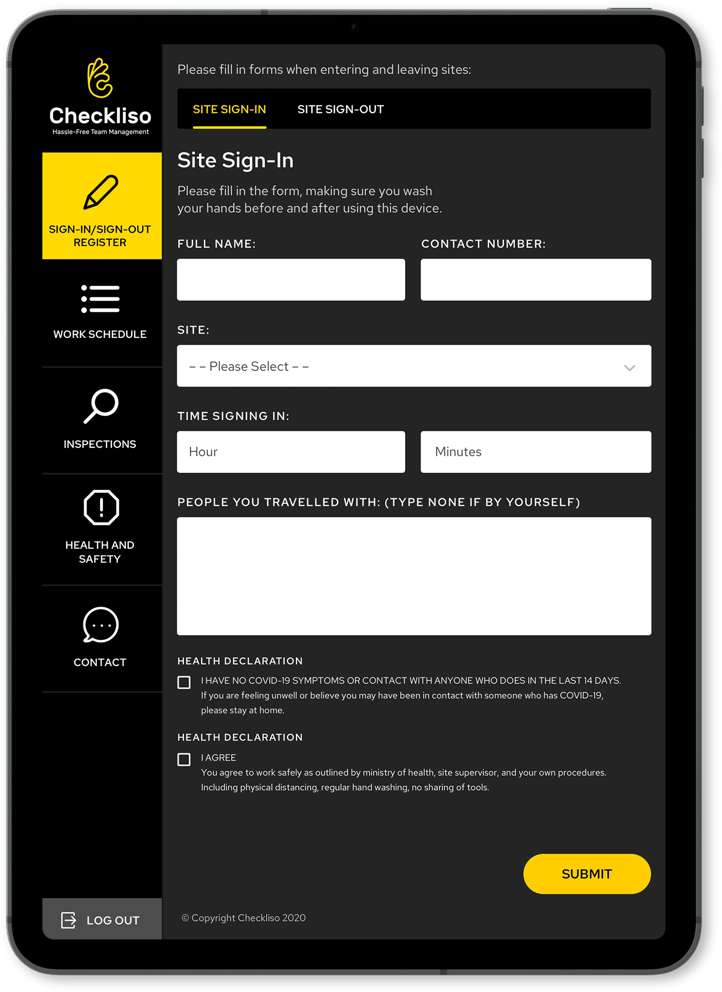 Sign-In/Sign-Out Register
The COVID-19 sign-in protocols are essential to keep people safe should contact tracing be needed. The sign-in/sign-out register on the Checkliso dashboard is easy to use and ensures you'll never have to worry about lost paperwork.
---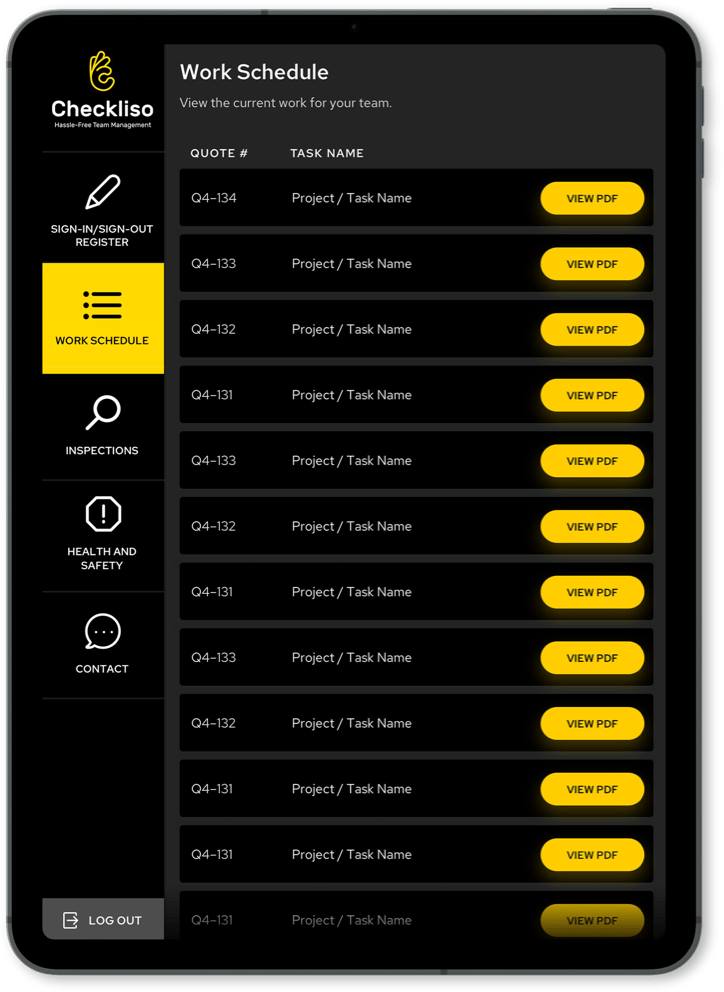 Job Sheet and Details
You can load your team's work details into Checkliso, ensuring everyone knows where they are meant to be and what they're meant to be doing.
It eliminates any confusion, makes your business run smoother, and is ideal if you need to move staff between jobs as all the information is there for your employees.
---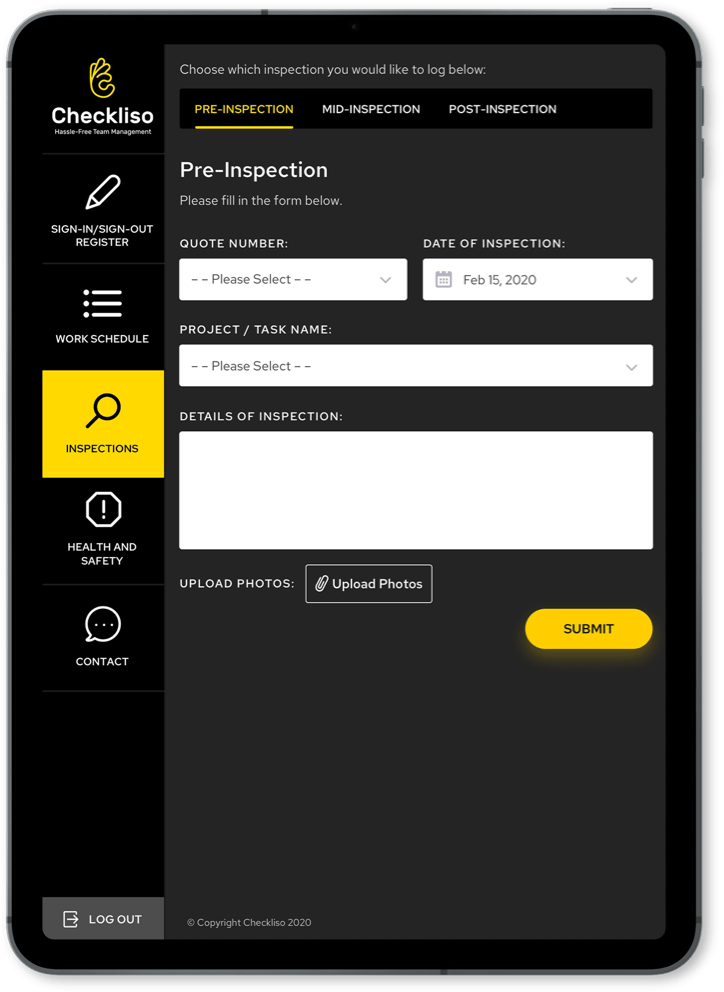 Record Keeping
Away from the office and want to access an important document? That's easy with Checkliso. You can upload documents via your dashboard, ensuring they're on your tablet wherever you are in case you need to read them or send them on to a colleague.
---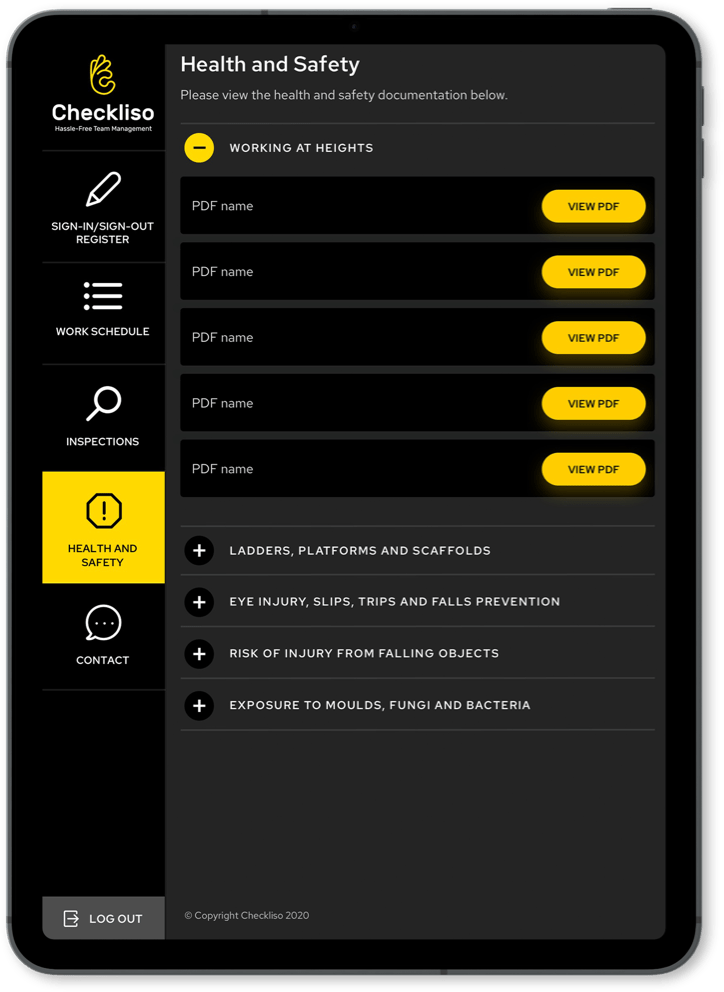 Health and Safety
You'll need to access health and safety documents from time to time. With Checkliso, you don't have to go searching through your systems looking for the right document. Everything will be on your Checkliso dashboard, just as you uploaded them.
---
Contact Your Office
You'll often need to keep your colleagues back at the office updated on what's going on with a project or site visit. We have a feature that makes this a whole lot easier for you when you're out on site, and keeps the team at the office in the loop.
---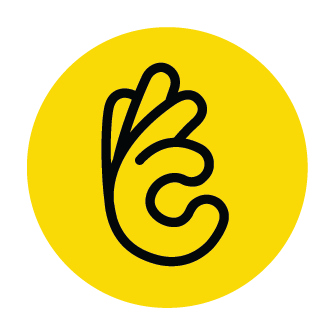 Need a tablet and or stand? - We can sort this for you ASAP.
Get in contact through our contact page.